---
Stalls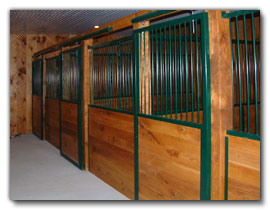 With many designs and layouts available we can build stalls to meet your requirements. All stalls are welded and powder coated, available in many colours. Most stalls are 12' x 12', or can be built smaller or larger as requested.
Specialty woods can be ordered through us, the most common for horse stalls is 1-5/8" x 6" tongue and groove ash or oak.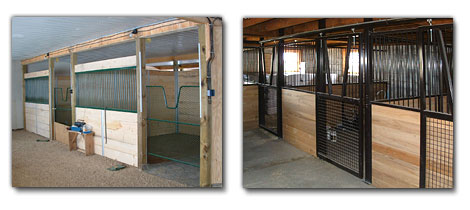 For a no obligation quote, please call our office to set up an appointment.
Tel: (519) 475-4868 or Toll Free (800) 923-4488